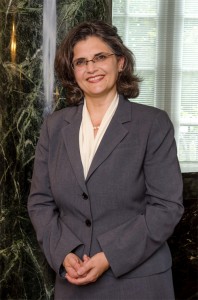 Cheryl Leanza brings almost twenty years of expertise in media and communications policy, bridging the gap between Washington DC policymaking and a wide variety of organizations.
Cheryl can assist you with:
Analyzing legislation and FCC decisions;
Strategic planning for Congressional and FCC outreach;
Setting up meetings with key decision-makers;
Collaboration with the many organizations working in this sector, including specialized groups and national multi-issue organizations;
Filing FCC comments;
White papers and policy recommendations on media and telecommunications policy;
Speeches and discussion panels;
Making sense of the confusing legal and policy system that regulates telecommunications and media in Washington, DC.
For information about services from Cheryl Leanza, email: cleanza [AT] ALHmail.com
Full Bio
Cheryl A. Leanza is the President of her consulting firm, A Learned Hand, LLC, www.alearnedhand.com.  In this capacity she serves as policy advisor to the United Church of Christ's historic media advocacy arm and as the Co-Chair of the Leadership Conference of Civil Rights Media & Telecommunications Task Force.  Her other clients have included the Progressive States Network, Leadership Conference Education Fund, National Federation of Community Broadcasters, Future of Music Coalition, Public Knowledge, and Native Public Media, among others.
Ms. Leanza helped to lead the victorious effort to pass the Local Community Radio Act, and has been a leader in public interest advocacy for more than 15 years, including advocacy for diversity in media ownership, protection for children in media, and other policies furthering First Amendment principles, including open Internet.  She has represented non-profits before the Federal Communications Commission, in the U.S. Appellate courts and before Congress, and has been widely quoted in the trade and mainstream press on these issues.
Ms. Leanza's prior positions include a stint as Principal Legislative Counsel for telecommunications at the National League of Cities where she was lead lobbyist for local elected officials during the period when Congress was debating changes to local cable television franchising laws.  She also spent six and one-half years as Deputy Director of Media Access Project and began her career in the Federal Communications Commission's honor attorney program.
Ms. Leanza is a cum laude graduate of the University of Michigan Law School and the Ford School of Public Policy and teaches at Georgetown University's Department of Communications, Culture and Technology.  Ms. Leanza serves on the board of the Prometheus Radio Project and has served as Vice Chair of the Media and Democracy Coalition, as well as on the Federal Communications Bar Association's Executive Committee and the Foundation Board.  She is admitted in the District of Columbia and New York; and in the United States Supreme Court; U.S. Court of Appeals for the District of Columbia, Third, Fourth, and Ninth Circuits.
Download a copy of this bio here.
Click here to learn more about Judge Learned Hand.