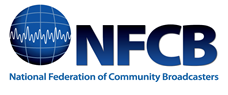 In early 2010, a membership organization representing community radio stations, the National Federation of Community Broadcasters (NFCB), was undergoing a leadership change.  The new President & CEO knew a lot about making community radio, but needed to quickly get up to speed on the key policy issues and policymakers.  Cheryl assisted in the transition between the outgoing and incoming CEOs. 
Developed a packed three-and-a-half-day series of meetings, coordinating lunches, happy hours, and longer discussions with allies and policymakers, as well as internal strategy meetings.
Prepared briefing pages on each of the NFCB's key policy issues.
Developed a chart outlining the legislative leaders who were responsible for issues impacting NFCB's members.
In addition, Cheryl supported the new CEO by: